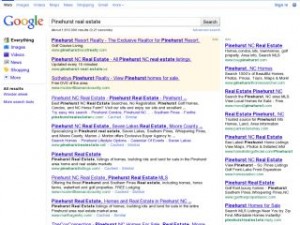 Pinehurst Computer Support can work with you on your SEO marketing plans.  SEO, or search engine optimization, is a process of improving visibility of your website or web page through unpaid search results on the world wide web. 
Pinehurst Computer Support can also educate you on SEM, or search engine marketing, which is paid target listings.  These two processes are different but will ensure your website appears higher in the list of search results when people are looking for your solution or product.
Whether your website is complete or in development, Pinehurst Computer Support can review your HTML source code to ensure SEO tactics are incorporated into your website design looking at your menus, images, videos and your other website content.
Let us educate you on the options you have to better position your web content in the world wide web search results.
Call us today to see how we can help you get started!